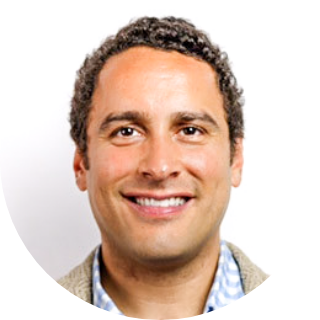 Morad Fareed
Morad is an entrepreneur and philanthropist focused on revolutionizing environmental and maternal health challenges. He is the Co-Founder of Delos, the world's leading catalyst for improving the health and well-being of people by improving the indoor environments where they live, work, sleep and play. Delos operates the world's leading certification platform for healthy environments, the WELL Building Standard(™), which is registered in over 525 million square feet of real estate, across 4000+ projects in 61 countries. As former Managing Partner, Morad helped architect the formation of the wellness building movement on each front, helping create and grow the wellness real estate industry from $0 in 2010 to $197B in 2020. Morad also helped create the world's first lab to exclusively study how indoor environments impact human health, the Well Living Lab, a Delos and Mayo Clinic Collaboration. Delos was recently named one of World's 50 most innovative companies by Fast Company, and it's Well Living Lab was awarded the prestigious Edison Award. Morad remains a proud Advisor to Delos, accompanied by a distinguished board that includes the 17th Surgeon General of the United States Richard Carmona and Leonardo Dicaprio.
Earlier in his career, Morad worked at Starwood Hotels and Resorts in sustainable hotel development, where he helped found the hotel industry's first ever green hotel brand, Element by Westin(™). While there, he also worked on $2 billion in hotel development projects for the St. Regis, W, Westin, and Sheraton hotels brands. Prior to that, Morad served as a Senior Analyst at First Manhattan Consulting Group, a financial services consulting firm, as well as a Summer Analyst at Goldman Sachs, in both the Equities and Fixed Income divisions for two years.
Morad's mission has become to radically improve maternal health, by founding and funding Square Roots, a company whose mission is to introduce only a systemic approach to improving pregnancy well being. He is a proud Co-founder of the Vatican-based Humanity 2.0 Foundation, a vehicle for accelerating human progress on key challenges, including pregnancy, and serves as CEO of Humanity 2.0 Well Being. Recently, Morad created a maternal health scholarship fund at the Harvard T.H. Chan School of Public Health, named after his parents, Dr. Nabiel and Wesam Fareed, for students of Palestinian descent.
Morad graduated from New York University with a degree in Economics, and he currently resides in New York City. A lifelong athlete and Captain of NYU Soccer, Morad was a member of the first ever Palestinian National Soccer Team, which competed in the 2006 FIFA World Cup. He dedicates his calling to work on Square Roots to his own Mother, Wesam.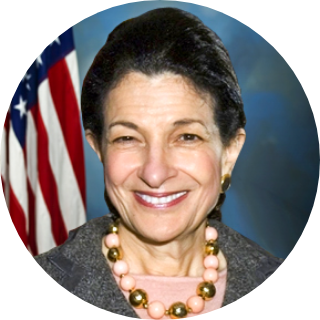 Senator Olympia J. Snowe
Senator Olympia Snowe is the Chairman and CEO of Olympia Snowe, LLC, through which she provides communications and policy advice, Senator Snowe served in the U.S. Senate from 1995-2013 and as a Member of the U.S. House of Representatives from 1979-1995. She was the first woman in American history to serve in both houses of a state legislature and both houses of Congress. While in the House, she co-chaired the bipartisan Congressional Caucus on Women's issues for ten years. Senator Snowe built a reputation as one of the Congress' leading centrists, co-chairing the Senate Centrist Coalition from 1999-2006. In 2005 she was named the 54th most powerful woman in the world by Forbes magazine. In 2006 Time Magazine named her one of the top ten U.S. Senators.
Snowe is a member of the Boards of Directors of T. Rowe Price Group, Inc., Aetna, Inc., and Synchrony Financial, and is a Senior Fellow at the Bipartisan Policy Center in Washington, D.C., where she is a member of the board and Co-chairs its Commission on Political Reform. Snowe is also the founder and honorary Board Chair of the Olympia Snowe Women's Leadership Institute, a 501(C)(3) public charity established to elevate the confidence and aspirations of high school girls. Senator Snowe earned a degree in political science from the University of Maine. She is married to former Maine Governor John R. McKernan Jr. and lives in Falmouth, Maine and Washington, D.C.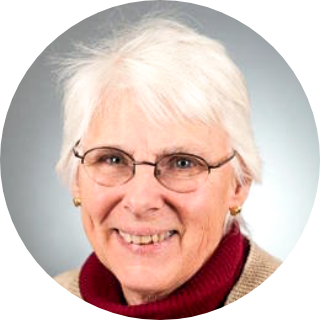 Judith Palfrey, MD
Dr. Palfrey is currently the Director of the Global Pediatrics Program and Senior Associate in Medicine at Boston Children's Hospital. She is also the T. Berry Brazelton Professor of Pediatrics and Professor of Global Health and Social Medicine at Harvard Medical School and a Professor in the Department of Social and Behavioral Sciences at the Harvard T.H. Chan School of Public Health. She has an extensive record of leadership in pediatrics, having served as the Executive Director of First Lady Michelle Obama's Let's Move! Program, President of the American Academy of Pediatrics, and Chief of the Division of General Pediatrics at Boston Children's Hospital.
As a national leader in child health, Dr. Palfrey was one of the initial authors of Bright Futures, the preventive guidelines, which are now incorporated into the Affordable Care Act. Dr. Palfrey founded Project School Care, an innovative outreach program to study the needs of children assisted by medical technology and to enable them to attend school. She also developed the Pediatric Alliance for Coordinated Care, a clinical service model that delivered community-based, family-centered primary care to Medicaid-enrolled children with disabilities. She has served as the Principal Investigator on Opening Doors, an NIDRR funded national center that seeks to improve services to children from traditionally underserved communities. Dr. Palfrey was the 2010-2011 President of the American Academy of Pediatrics. She was a strong advocate for the passage of the Affordable Care Act. During her tenure as President of the American Academy of Pediatrics, she worked to ensure that full access to a medical home was in reach for all children.
Dr. Palfrey is the author of a number of scientific articles, the books, Community Child Health: An Action Plan for Today (1995) and Child Health In America: Making A Difference Through Advocacy (2006), and is Co-author of the Disney Encyclopedia of Baby and Childcare (1999).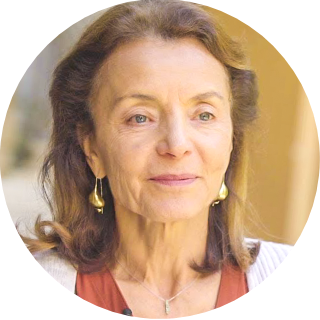 Ana Langer, PhD
The Women and Health Initiative is led by Dr. Ana Langer, a physician specializing in pediatrics and neonatology, and a reproductive health expert. She joined the Harvard T. H. Chan School of Public Health in July 2010 as a Professor of the Practice of Public Health in the Department of Global Health and Population. Dr. Langer is respected worldwide as a leader in reproductive and maternal health, the translation of evidence into policies and programs, the improvement of quality of health care for women and families. For more than 30 years, she has been a leading researcher, programmer and advocate for the improvement of women's health.
Dr. Langer has published extensively on maternal mortality; technical and interpersonal quality of maternal health care; unsafe abortion; contraception; the introduction of evidence-based practices in maternal health services; and strategies to strengthen women's reproductive rights. In 2015, in collaboration with experts from all over the world, Dr. Langer published the comprehensive report Women and Health: A key to sustainable development in The Lancet. The paper lays out the foundations of the women and health framework which analyzes women's health along the life cycle and its connections with social determinants of health and global transitions, and provides the evidence to fully demonstrate the critical roles women play as health care givers, and the development of communities and nations
Under Dr. Langer's leadership, the W&HI works on measurement of maternal health, sexual and reproductive health and rights in settings affected by conflict, maternal health and social support in the Greater Boston Area, and quality of maternal health care globally. In collaboration with the Harvard Global Health Institute, the W&HI coordinates the LEAD fellowship (Learn, Engage, Advance, Disrupt Fellowship), a novel program designed to promote leadership skills in individuals from low- and middle-income countries who will, in turn, mentor future female leaders in global health.
Recently, Dr. Langer and the W&HI became deeply involved in research and advocacy for maternal and reproductive health and women's rights in the COVID-19 era. The W&HI partners with the University of Oxford and multiple other organizations around the world on the INTERCOVID project, a prospective cohort study in pregnancy and the neonatal period that aims to provide women, families, health care providers and policymakers with high-quality evidence regarding the effects of COVID-19 infection on maternal, fetal and neonatal outcomes by carrying out a large, multi-national, prospective cohort study.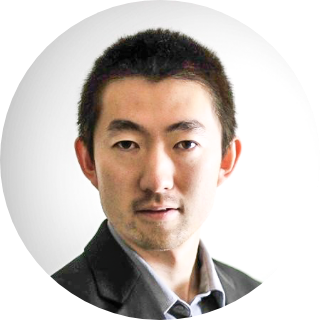 Jie Zhao, PhD
At Delos, Jie leads the research and development team – Delos Labs. His responsibility is leading a group of scientists, engineers, architects, and designers to research and develop innovative products and services to improve human wellness in indoor spaces. He also manages external academic relationships, supports primary research in the Well Living Lab, and provides strategic and technical advice to Delos Asia. Prior to Delos, Jie worked at Lutron Electronics, one of the biggest lighting control companies in the world, as a senior building science engineer.
As a researcher, Jie's work focuses on human-building interactions, including smart building controls, occupant behavior in buildings, building information and performance modeling, indoor environmental quality, and its impact on human health and well-being. He published 20+ scientific articles and serves as reviewers for more than 10 top tier academic journals and conferences. As a public speaker, he spoke at dozens of academic and industry conferences and panels.
Jie received his PhD in Building Performance and Diagnostics from Carnegie Mellon University, and Master's and Bachelor's degrees in Electrical Engineering and Automation from Tongji University in Shanghai, China. He cares about animal welfare, environmental protection, and public health in developing countries. Currently, he is a Guide to the Resolution Project, an NGO focuses on developing socially responsible young leaders and empowering them to make a positive impact today.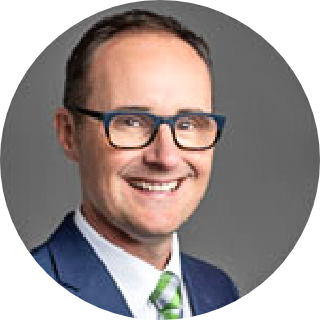 William Heisel
William Heisel is the Director of Global Services for IHME Client Services, leading a social enterprise to engage with the private sector to support innovation at IHME. Previously, as the Director of Global Engagement at IHME, he oversaw the Institute's outreach and relationship building, including media relations, digital communications, data library services, events and marketing, publications, scientific communications, and external relations, including government engagements and policy translation. He also managed the organization's fundraising efforts and helps lead internal community-building initiatives. He oversaw communications and coordination with the growing Global Burden of Disease collaborative network, growing the membership to more than 2,800 researchers in more than 130 countries. In addition, his team administered the Roux Prize, one of global health's highest honors. Heisel, who joined IHME in 2009, has a BA in Journalism and Spanish from the University of Montana. Prior to joining the Institute, he was a reporter at the Los Angeles Times.
IHME was established at the University of Washington in Seattle in 2007. Its mission is to improve health through better health evidence.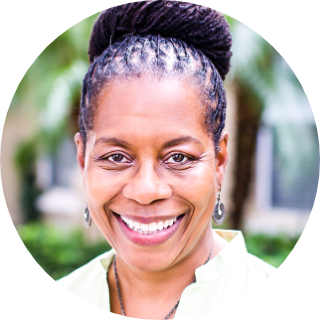 Jennie Joseph
Jennie Joseph is a well respected health advocate for women and newborn babies. A British-trained midwife, Jennie has become one of the world's most respected midwives and authorities on women's health: healthy pregnancies, healthy deliveries and healthy babies.
She's become a true advocate for systematic reform that puts women and babies first in healthcare; before profit, convenience and the numerous reasons America trails other developed nations in healthy births. Jennie's common sense approach has won her the attention of global news media and brought her invitations to speak all over the world.
Jennie is the founder and executive director of Commonsense Childbirth Inc. and the creator of The JJ Way®, a common sense approach designed for women and children. She moved to the United States in 1989 and began a journey that has culminated in the formation of an innovative maternal child healthcare system, markedly improving birth outcomes for thousands of women and children.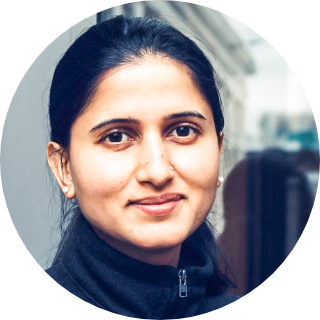 Jigyasa Sharma, SCD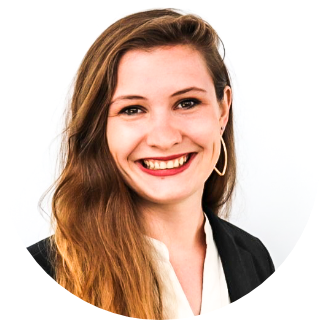 Carolyn Swope, MPH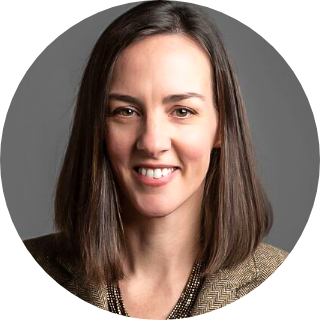 Alison Tracy
Alison Tracy is an Associate for IHME Client Services, a social enterprise to engage with the private sector to support innovation at IHME. In that role, Alison facilitates the utilization of IHME's robust population health findings within the private sector and to advance IHME's mission of improving health outcomes through better health evidence.
Alison joined IHME Client Services in 2018, bringing both nonprofit and private sector experience, most recently at Oracle, where she worked in sales and marketing strategy. Prior to Oracle, Alison worked in the nonprofit sector for organizations including the National Pharmaceutical Council, where she studied the intersection of evidence-based medicine and the pharmaceutical industry, and the National Multiple Sclerosis Society. Alison holds a Bachelor of Arts in Biology and Dance from Middlebury College and earned her MBA in Health Sector Management from Duke University.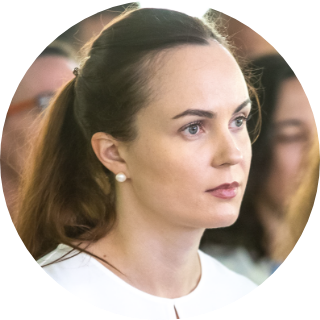 Regina Vaicekonyte, MS
Regina Vaicekonyte brings nutrition, scientific research, and natural sciences experience to further the research on human health and the built environment at Delos Labs and the Well Living Lab. She also provides scientific expertise and validation of products and programs to all divisions of the company.
Previously a Research Analyst at the International Well Building Institute, Regina holds a Masters Degree in Nutrition from Columbia University, where she conducted research on prenatal nutrition and the impact of obesity on maternal and fetal health. Prior to her graduate studies, she worked on a nationwide study on the genetics of alcoholism at the Research Foundation for SUNY, assessing the differences in information processing between individuals with and without a history of alcoholism.
A Lithuanian native, Regina earned her Bachelors Degree in Biology at Bard College as a Distinguished Scientist Scholar, focusing extensively on the ecology of infectious disease. For three of her undergraduate years, she led a research project on the potential of using an invasive plant species as a biofuel. The results of several of her research studies have been published in peer-reviewed journals.